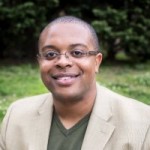 Education:
Charleston School of Law (J.D. 2013)
Visiting Student at Georgetown University Law Center (August 2012 – May 2013)
University of Virginia (BS Biochemistry and Music 2009)
Bar Admissions:
Practice:
Justin H. Wilkes is a classically trained violinist with a background in biochemistry and music. Justin is engaged in the practice of law with an emphasis on intellectual propertyand providing legal advice to corporations and public agencies on various federal laws. Justin has dealt with intellectual property in the context of clearance counseling for product licenses before national media outlets and obtaining federal registration for various intellectual property rights. Mr. Wilkes supports the firm's clients with a wide range of their complex transactional, intellectual property, and corporate issues, including those pertaining to IP licensing.
Prior Relevant Experience:
Previously, Mr. Wilkes workedwith the U.S. Patent and Trademark Office and for the Global Patent Team of a major pharmaceutical company assisting with cutting-edge research discoveries derived from its internal laboratories, reviewing confidential disclosure agreements and material transfer agreements, and researching collaboration agreements and cooperative research and development agreements. Justin has conducted research on the Patent Prosecution Highway and filings in various countries, including Korea, Israel, Canada, Japan, Singapore and Australia in the context of developing potential corporate patent strategies. Justin has served as Legislative Intern to the United States House of Representatives' Subcommittee on Intellectual Property, Competition and the Internet.