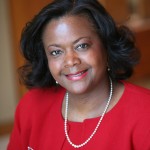 Education:
Georgetown University Law Center (J.D. 1984)
Northeastern University (B.S. 1981)
Bar Admissions:
New York, New Jersey, Pennsylvania and the District of Columbia
Practice:
Lisa D. Love is an attorney concentrating in project development, project finance, corporate finance, secured transactions, and real estate. Ms. Love has experience representing developers and lenders in project development and project financing transactions, including hotels, shopping centers, movie theaters, supermarkets, mixed use and commercial establishments located in the United States, Mexico, Europe, Turkey, the Middle East and Asia ranging from $2 million to $500 million. Ms. Love has also represented governmental entities in the formation and operation of public utilities authorities. In addition, Ms. Love represents lenders in corporate finance transactions secured by equity securities and commitments, real estate and specific assets, including vehicles, containers, aircrafts, ships, receivables, personal property and intellectual property, and credit enhancements including warrants and letters of credit. Ms. Love has served as counsel to several public and private development entities, financial institutions and a Fortune 100 company. Recently, Ms. Love served as lead counsel for the Firm in its representation of the United States Department of Treasury in the negotiation and closing of over $2 billion of preferred stock and equity equivalent securities invested in financial institution throughout the United States in the Small Business Lending Program.
Prior Relevant Experience:
Ms. Love was employed by a Madison Avenue, New York law firm employing 250+ attorneys, formerly known as Rosenman & Colin, where she gained extensive experience for over eleven years in the Corporate Department with an emphasis project development, corporate finance, syndicated loan facilities, equity financing, bond finance, DIP financing, mergers and acquisitions and acquisition financing. Ms. Love has represented the Resolution Trust Company in real estate roll-up and syndication transactions. In addition, she has served as chief legal counsel to several public entities and has extensive experience managing both internal and outside counsel. Ms. Love is a former Adjunct Professor in the Legal Studies Department of Montclair State University.