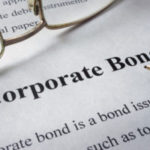 Love AND Long LLP continues to act as co-issuer's counsel to Toyota Financial Services in public offering of diversity and inclusion medium-term notes
NEW YORK, NY, Sept. 23, 2014 – Love and Long, LLP represented Toyota Financial Services (TFS) in its third Diversity & Inclusion Bond offering in the amount of $350 million in aggregate principal amount of Diversity and Inclusion Medium-Term Notes.
Enabling diversity firms to strengthen their experience working on high profile deals, this third Diversity & Inclusion Bond not only serves as an integral component of Toyota's comprehensive funding program, but also enhances Toyota's platform for diversity by placing a spotlight on high-quality Minority and Women Business Enterprises (MWBE) certified firms.  Love and Long, LLP acted as co-issuer's counsel together with Davis Polk& Wardwell LLP. O'Melveny & Myers, LLP acted as underwriters' counsel.
"We are proud to continue this collaboration with Toyota in its ongoing commitmentto bring diversity and inclusion bonds to the market and to work with minority and women owned law firms and underwriters," said Lisa D. Love, Managing Partner of Love and Long, LLP who led the firm's legal team on behalf of TFS.
"We appreciated the opportunity to once againwork with Love and Longas Toyota continues its groundbreaking diversity and inclusion bond offerings,"said Katherine Adkins, Group Vice President and General Counsel for TFS.  "Love and Long's counsel and leadership on this offering aligns with our department-wide initiative to promote diversity within our law firm partners."
All lead underwriters on this transaction were minority-owned brokerages, working in collaboration with TFS and Citi's Capital Markets teams. Firms included: CastleOak Securities, L.P.; Lebenthal& Co., LLC; Mischler Financial Group, Inc.; Samuel A. Ramirez& Company, Inc.; and The Williams Capital Group, L.P. These brokerages have worked closely with TFS as advocates for diversity and inclusion within the industry through participation in industry events, panel presentations and past Diversity & Inclusion Bonds.
TFS issued its first Diversity and Inclusion Bond in January 2013 and its second Diversity and Inclusion Bond in September 2013to positive response from investors, banks, and other issuers.  This third issuance continues to build off the program's success and is firmly in line with TFS' corporate initiatives, enhancingits strong focus on diversity, both inside and outside of the workplace.  This type of bond syndication enables diversity firms to strengthen their relationships with clients, and gives their investors more access to TFS bonds and the opportunity to participate in higher profile deals. The Diversity & Inclusion Bond also allow TFS to capture a more diverse investor base, increasing the depth and resiliency of its U.S. registered bond program.