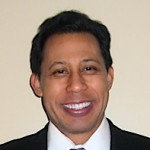 Education:
UCLA School of Law and Graduate School of Management (Joint JD / MBA 1997)
Massachusetts Institute of Technology (Joint BS, Aeronautics/Astronautics and Physics 1991)
Bar Admissions:
New York, California, District of Columbia
Practice:
Tony Thompson is an attorney with extensive experience in financial markets and corporate acquisitions, finance and governance. Mr. Thompson served as counsel for the firm in connection with the representation of the United States Department of Treasury in the Small Business Lending Program.
Prior Relevant Experience:
Mr. Thompson was employed by Willkie Farr & Gallagher where he negotiated and closed numerous M&A deals as buyer's and seller's counsel, including all combinations of private company, public company, stock deals and asset deals, numerous private placements of equity and convertible preferred as company and investor's counsel and numerous public offerings of equity, convertible preferred and debt as issuer's and underwriter's counsel. In addition, Mr. Thompson has served as general counsel to a technology company that was acquired by publicly traded company in Pasadena, California. As general counsel, he executed sale of company; negotiated deal structure, advised directors, managed outside counsel; managed all legal matters: transactional, patent strategy and prosecution, pre-litigation dispute management, corporate governance and housekeeping, and stock and option compensation plan; and executed financings: bridge financings, convertible notes, and common stock financings.