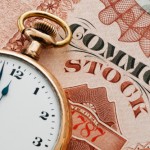 Love and Long, L.L.P. advises commercial clients on all matters relating to their businesses and serves as counsel to Fortune 500 companies, other large corporations, middle-market companies, small and emerging companies, non-profit organizations and individual entrepreneurs.
Attorneys at the Firm have the broad knowledge, diverse skills and seasoned business perspective required to identify and resolve the complex legal and business issues that arise in our clients' transactions. Our corporate practice encompasses mergers, acquisitions and divestitures, debt and equity offerings, institutional lending, leasing, structured finance, start-up and venture capital financing, leveraged buy-outs, joint ventures and other strategic alliances and real estate finance.
We often launch and support new companies by choosing the best form of entity for the enterprise, addressing governance and management issues and all manner of general corporate and securities matters.† In addition, we also have the ability to assist in obtaining early stage, venture capital and later stage financing from among our many contacts in the financial community.
We frequently act as general counsel and advisors to companies and their boards of directors, handling both day-to-day matters and significant transactions, assisting with regulatory filings and compliance matters, and preparing and negotiating all manner of contracts.