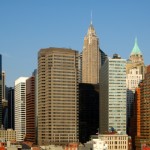 In our real estate practice, we represent developers, public agencies, lenders, insurance companies, community development corporations, cooperative associations, lenders, pension funds and other entities in varied real estate projects. We have served as redevelopment counsel, planning board, zoning board counsel and special condemnation counsel to several public entities. We handle transactions involving the purchase, sale, lease, sale – leaseback, construction, traditional and tax credit financing, development, management and operation of residential, multifamily, nursing home, congregate care and industrial projects, schools, hotels, malls, retail and entertainment complexes, cold storage and distribution facilities, supermarkets, restaurants, movie theaters, tax credit housing complexes and other real estate projects, as well as real estate litigation, including specific performance, condemnation, eminent domain, foreclosures and restructurings.
The firm has extensive experience in the practice area of land use. Specifically, the firm has represented developers in their land use applications before municipal zoning boards of adjustment and planning boards. The firm attorneys work closely with project architects and engineers in order to provide a complete application and to develop an effective presentation for the hearing. The firm has extensive experience in representing developers at all levels of an appeal in the event of a rejection. Also, the firm has severed as redevelopment council to several municipalities and has represented municipal zoning boards of adjustment along with planning boards.
The firm's attorneys have expertise in municipal, land use, environmental, condominium and association, construction, corporate and finance law, as well as other related practice areas, required to handle complicated real estate transactions. This expertise permits us to provide high quality, focused, client-oriented service to our clients at a highly competitive cost.